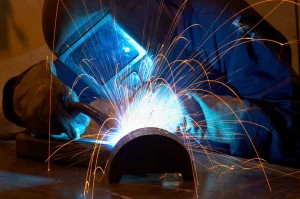 With over 55 years of experience producing steel and aluminium fabrications for all types of industry in North Wales and North West England, particularly as associated with lifting, access and material handling situations and we believe that we have the means and facilities to resolve most of the fabrication issues that you are likely to encounter.
Lifting beams of all sizes and capacities, for the aircraft industry or other factory applications, access platforms, work stations, runway beams and specifically designed lifting appliances are our specialisation. Our welders are experienced in MIG and TIG techniques covering mild steel, stainless steel and aluminium applications and we have an in house painting and finishing facility. Special coating can also be provided as appropriate.
On your request we will offer you our advice and provide you with detailed quotation covering your specific requirements and delivery.